Action Plans
Regional action plans are coordinated efforts for partners to strategically address marine debris. Due to the complexity of marine debris issues, there is a role for everyone in the implementation of a plan, including the private citizen who picks up litter from our beaches and watersheds as well as governments, industries, non-governmental organizations, and academic institutions that support a wide range of activities like cleanups, research, education, and outreach. Great Lakes action plan documents are available for download below.
Marine Debris Content Portlet
Great Lakes Land-based Marine Debris Action Plan Accomplishments Report 2014-2019

The Accomplishments Report documents the many actions taken over the five years of the Plan to reduce the impacts of marine debris in the Great Lakes. Through collaborative efforts, the Great Lakes marine debris community made great strides to address marine debris, completing 34 actions and continuing work on 17 additional actions. In total, 180,062 people were educated on the topic during 711 events and approximately 306,665 pounds of debris were removed by volunteers.
2014-2019 Great_Lakes_Accomplishments_Report_508.pdf
Honolulu Strategy
The Honolulu Strategy is a framework for a comprehensive and global effort to reduce the ecological, human health, and economic impacts of marine debris. It is intended for use as a planning tool, common frame of reference for collaboration, and a monitoring tool on multiple levels—global, regional, national, and local—involving the full spectrum of civil society, government and intergovernmental organizations, and the private sector.
Honolulu Strategy
The Great Lakes Land-based Marine Debris Action Plan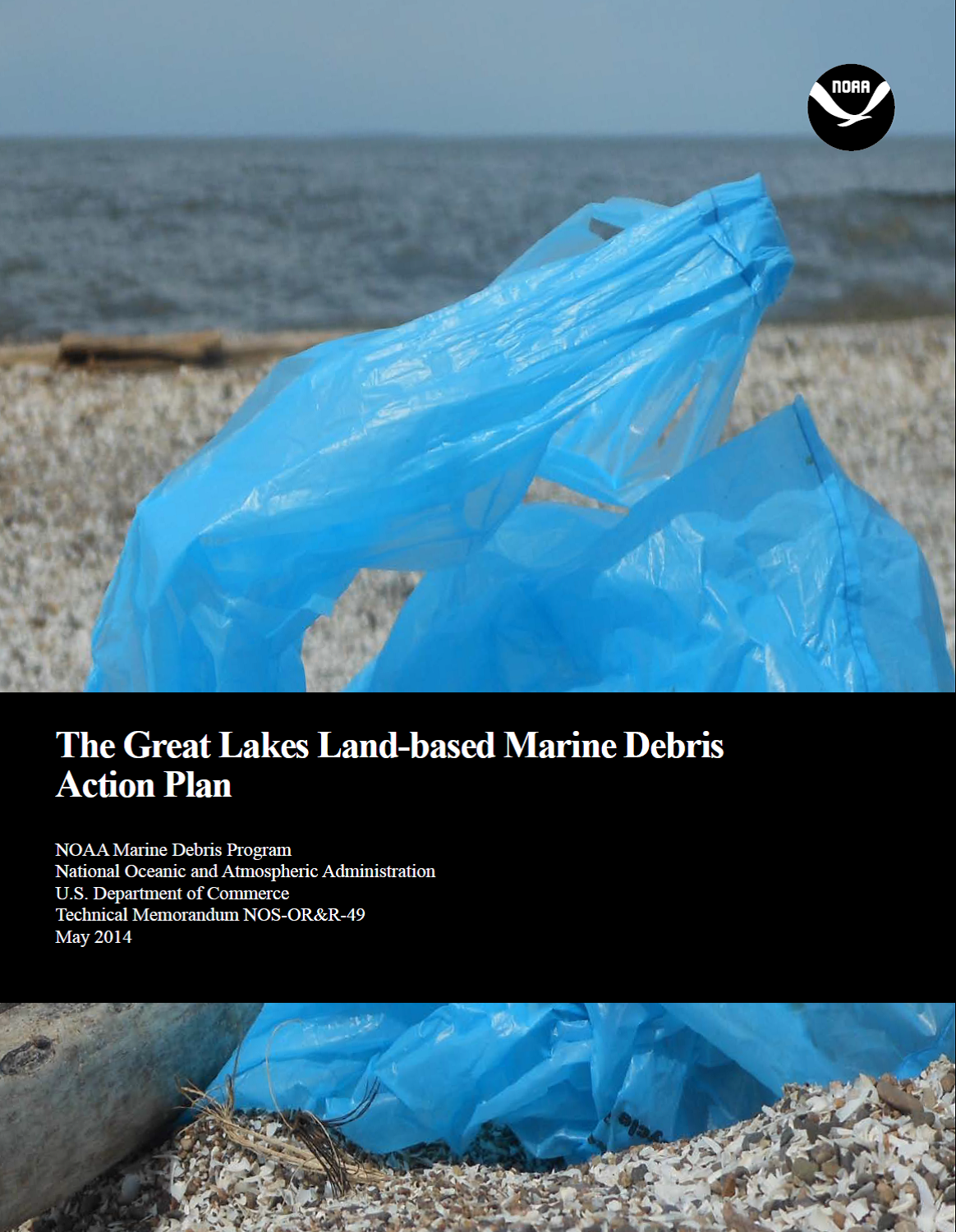 The Great Lakes Land-based Marine Debris Action Plan is a road map for strategic progress in making the Great Lakes, its coasts, people, and wildlife free from the impacts of marine debris. It was developed by Great Lakes regional partners and stakeholders and finalized in 2014.
Great Lakes Land-based Marine Debris Action Plan - 2014